Now that there's a second Cookizilla on the block since Bottleneck dropped Cookiezilla vs. Bigmoth in May, we wanted to take a look at the OG in all its glory. Even though our focus is generally posters, every once in a while a collectible comes along that is so different and imaginative, it's impossible to ignore. Enter Cookiezilla.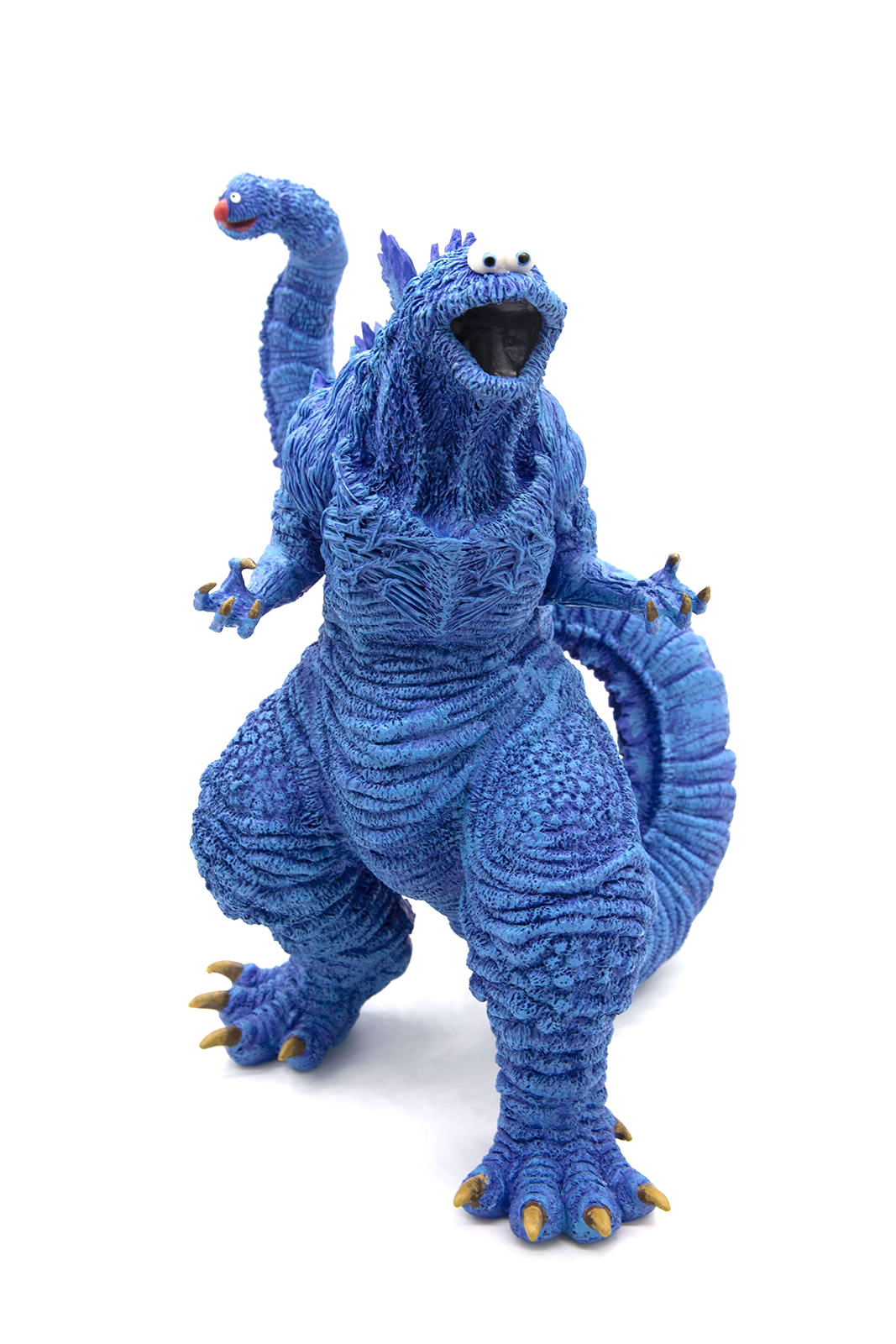 Originally conceived from the minds at Bottleneck Gallery and Gabriel Marquez, Cookiezilla combines legendary 'King of the Monsters', Godzilla, and the exuberant, crunchy snack eating monster from Sesame Street, Cookie Monster. The melding of these into a single work of art, spawns a magnificent mashup that is CookieZilla. Standing a majestic 11.25 inches tall, made of resin and hand-painted, this sculpture is a living, breathing representation of pop culture seen through the unique lens of an artist's eyes. CookieZilla takes what we know about both characters and combines them in a way that is unlike other toys and collectibles that we've seen. As a collectible it is truly unique and immediately caught our eye as something that warranted additional exploration.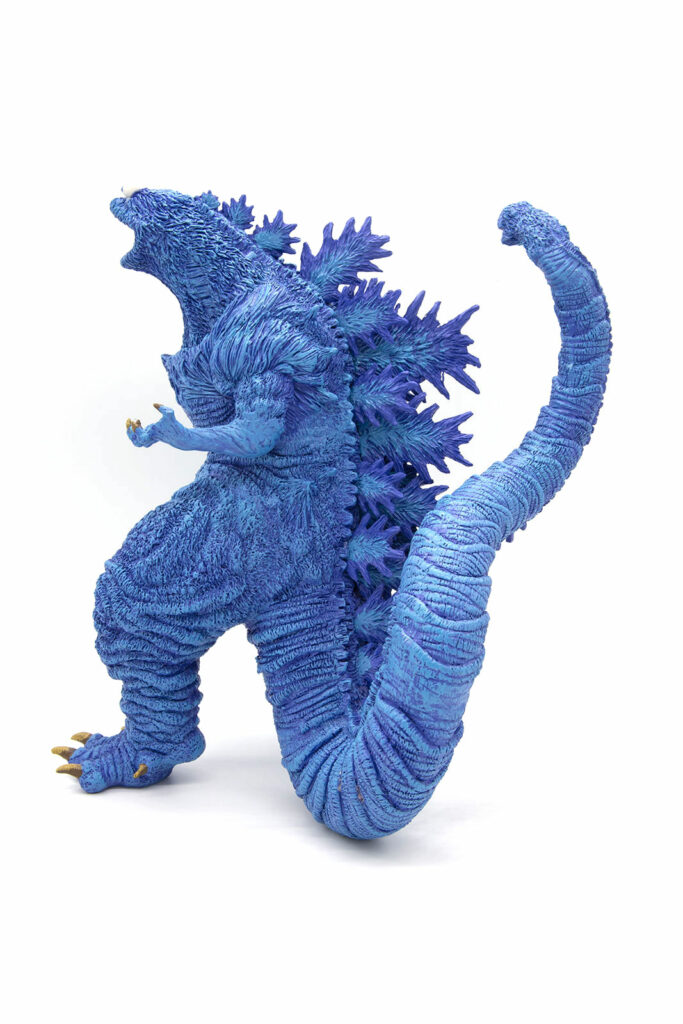 Not Your Average Godzilla Collectable
At first glance, this towering figure might seem like any other Godzilla collectible, but the details reveal a familiar biscuit downing, blue monster from the Children's Television Workshop. The first thing that one is sure to recognize is the electric blue of Cookie's fur which is expertly represented. Cookie's eyes are also hard to miss and as we inspect further down, we find some…wicked claws? Immediately, the hands and feet claws shift focus from something cuddly and adorable to something sinister and primal – Godzilla. This Godzilla is based on the 2016 movie Shin-Godzilla and even comes with an independent life-form on its tail. However, in true homage, the tail features none other than Cookie Monster's pal from Sesame Street, the lovable Muppet, Grover.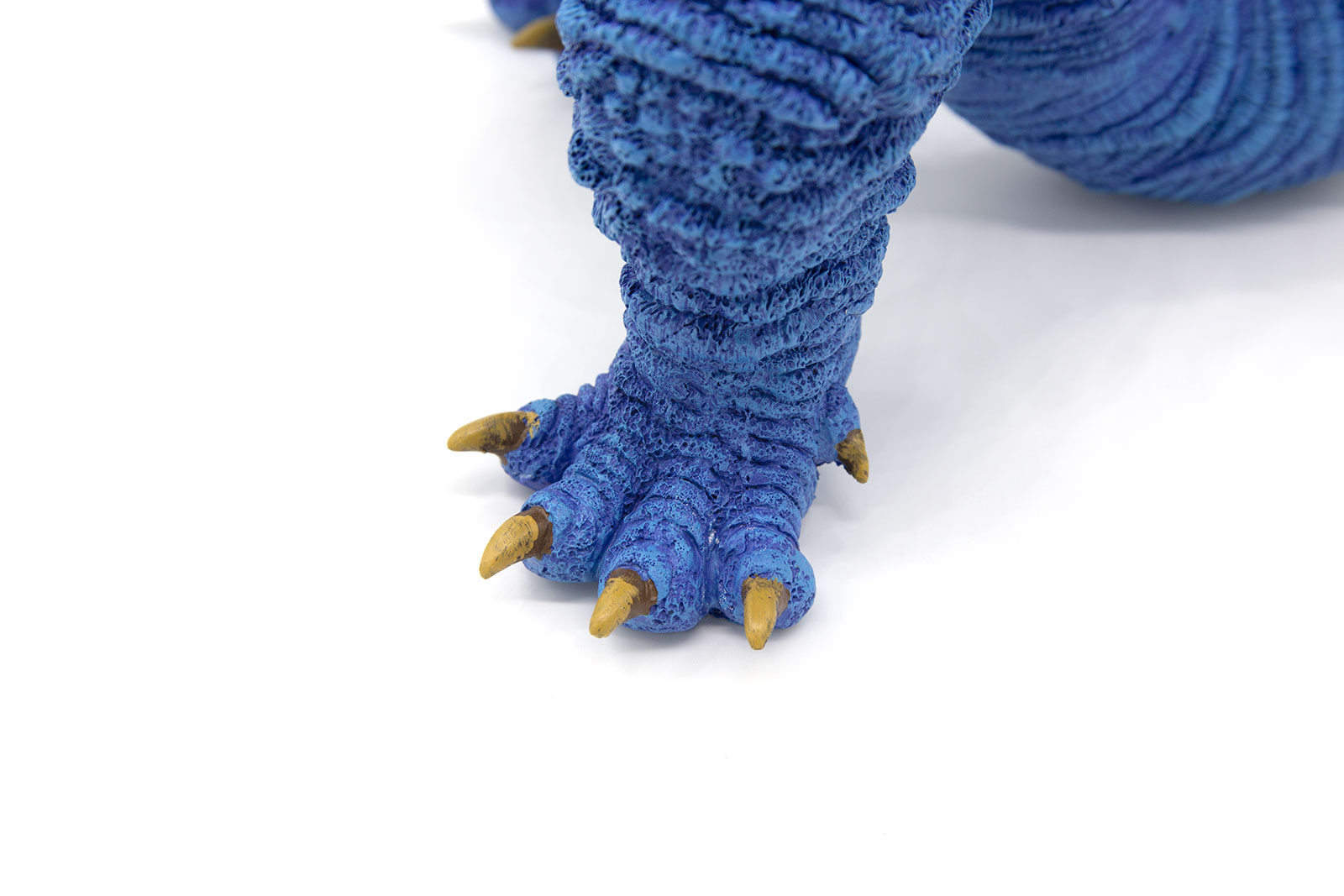 A Masterclass in Collectibles
Looking at the figure, one has to admire the creative mind behind it. Gabriel Marquez (who is sadly no longer with us) put his heart and soul into creating pieces that capture the fun side of childhood mixed with the harshness of fictional reality. A real mix of emotions and feelings is visible in this piece, and you can see the effort and care that was put into crafting this piece. as the finely detailed resin shows off the intricate features of Cookie's fur and Shin-Godzilla's sharp and unforgiving claws. Gabriel has previously done work on other resin figures, going back to 2017. This particular figure was in the works for some time before COVID slowed down its eventual production and release.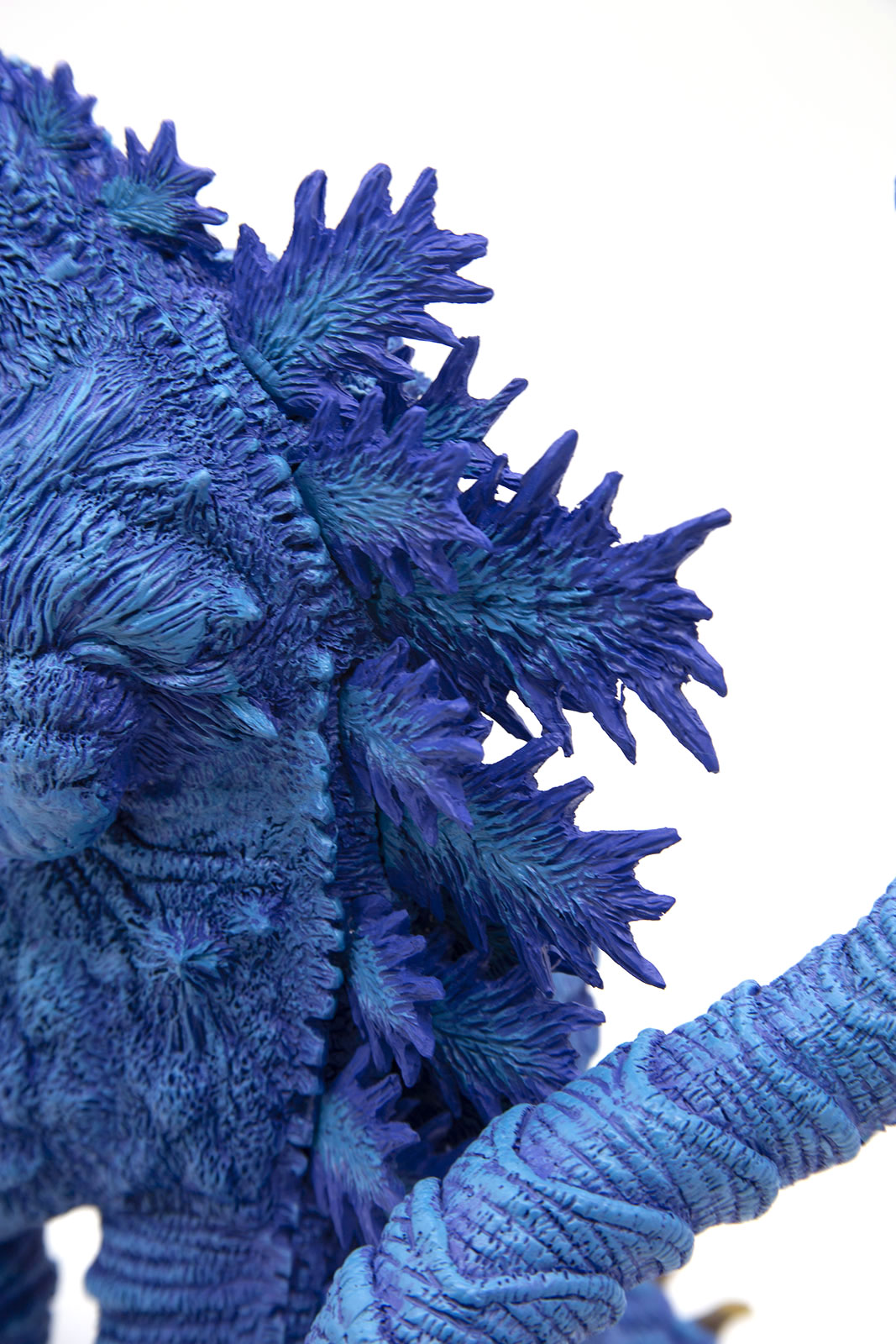 Sesame Street x Shin-Godzilla collaboration you never knew you wanted.
Sculptures of popular culture figures often lack some of the depth and fun that made those characters popular in the first place. The opposite is true of CookieZilla. We never expected to run into a Sesame Street x Shin-Godzilla collaboration, but now that we've seen it, it's clear this was a union that was always meant to happen. Imagining your favorite Sesame Street characters as a Kaiju takes a certain level of imagination that most artists wouldn't explore. This piece is unique, standing on its own as a testament to two beloved characters that until now, lived separately in the memories of many. Looking at this figure evokes feelings of nostalgia but also a sense of awe.
This limited-run sold out both times it went up for sale, but you can still find some on eBay, though you will be paying a high price due to the demand and rarity of this sought-after collectible. For what it is though you may find that price is worth it to own this awe-inspiring piece of pop culture.